Return to Nav
in Sevierville, TN - 1407 Winfield Dunn Pkwy
Info
7:00 AM
-
1:00 AM
7:00 AM
-
1:00 AM
7:00 AM
-
1:00 AM
7:00 AM
-
1:00 AM
7:00 AM
-
2:00 AM
7:00 AM
-
2:00 AM
7:00 AM
-
1:00 AM
Drive-Thru Hours
Day of the Week
Hours
Mon

7:00 AM

-

1:00 AM

Tue

7:00 AM

-

1:00 AM

Wed

7:00 AM

-

1:00 AM

Thu

7:00 AM

-

1:00 AM

Fri

7:00 AM

-

2:00 AM

Sat

7:00 AM

-

2:00 AM

Sun

7:00 AM

-

1:00 AM
Dine-In Hours
Day of the Week
Hours
Mon

7:00 AM

-

10:00 PM

Tue

7:00 AM

-

10:00 PM

Wed

7:00 AM

-

10:00 PM

Thu

7:00 AM

-

10:00 PM

Fri

7:00 AM

-

10:00 PM

Sat

7:00 AM

-

10:00 AM

Sun

7:00 AM

-

10:00 PM
Drive-Thru Hours
Day of the Week
Hours
Mon

7:00 AM

-

1:00 AM

Tue

7:00 AM

-

1:00 AM

Wed

7:00 AM

-

1:00 AM

Thu

7:00 AM

-

1:00 AM

Fri

7:00 AM

-

2:00 AM

Sat

7:00 AM

-

2:00 AM

Sun

7:00 AM

-

1:00 AM
Dine-In Hours
Day of the Week
Hours
Mon

7:00 AM

-

10:00 PM

Tue

7:00 AM

-

10:00 PM

Wed

7:00 AM

-

10:00 PM

Thu

7:00 AM

-

10:00 PM

Fri

7:00 AM

-

10:00 PM

Sat

7:00 AM

-

10:00 AM

Sun

7:00 AM

-

10:00 PM
What's Happening Now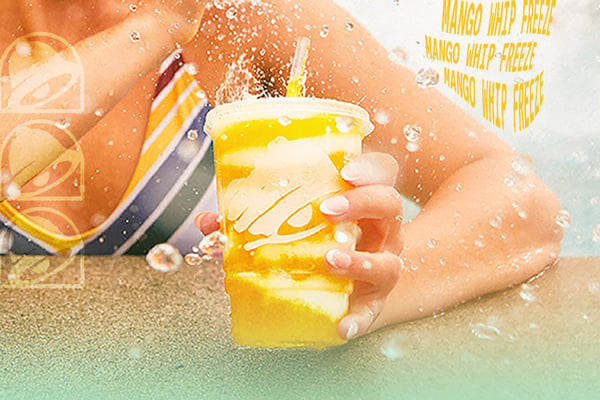 SIP MANGO. CHASE SUNSETS.
Get your summer adventures going with the new Mango Whip Freeze.
Order Now
At participating U.S. Taco Bell® locations for a limited time only, while supplies last. Contact store for hours and participation which vary. Product contains no fruit juice.
Nearby Taco Bell Restaurants
Work With Us at Taco Bell Sevierville
Start With Us, Stay With Us
We believe in helping our employees get more out of life. Whether you want to work with us for a year or work with us for life, we feel it's our responsibility to make sure we're offering benefits and programs that create leaders for our communities inside and out of our restaurants. What are you waiting for? Kick start your career and fill out an online application today.