Return to Nav
in Brooklyn Park, MN - 5931 94th Ave N
Info
6:00 AM
-
2:00 AM
6:00 AM
-
2:00 AM
6:00 AM
-
2:00 AM
6:00 AM
-
2:00 AM
6:00 AM
-
3:00 AM
6:00 AM
-
3:00 AM
6:00 AM
-
2:00 AM
Drive-Thru Hours
Day of the Week
Hours
Mon

6:00 AM

-

2:00 AM

Tue

6:00 AM

-

2:00 AM

Wed

6:00 AM

-

2:00 AM

Thu

6:00 AM

-

2:00 AM

Fri

6:00 AM

-

3:00 AM

Sat

6:00 AM

-

3:00 AM

Sun

6:00 AM

-

2:00 AM
Lobby Hours
Day of the Week
Hours
Mon

6:00 AM

-

11:00 PM

Tue

6:00 AM

-

11:00 PM

Wed

6:00 AM

-

11:00 PM

Thu

6:00 AM

-

11:00 PM

Fri

6:00 AM

-

11:00 PM

Sat

6:00 AM

-

11:00 PM

Sun

6:00 AM

-

11:00 PM
Drive-Thru Hours
Day of the Week
Hours
Mon

6:00 AM

-

2:00 AM

Tue

6:00 AM

-

2:00 AM

Wed

6:00 AM

-

2:00 AM

Thu

6:00 AM

-

2:00 AM

Fri

6:00 AM

-

3:00 AM

Sat

6:00 AM

-

3:00 AM

Sun

6:00 AM

-

2:00 AM
Lobby Hours
Day of the Week
Hours
Mon

6:00 AM

-

11:00 PM

Tue

6:00 AM

-

11:00 PM

Wed

6:00 AM

-

11:00 PM

Thu

6:00 AM

-

11:00 PM

Fri

6:00 AM

-

11:00 PM

Sat

6:00 AM

-

11:00 PM

Sun

6:00 AM

-

11:00 PM
What's Happening Now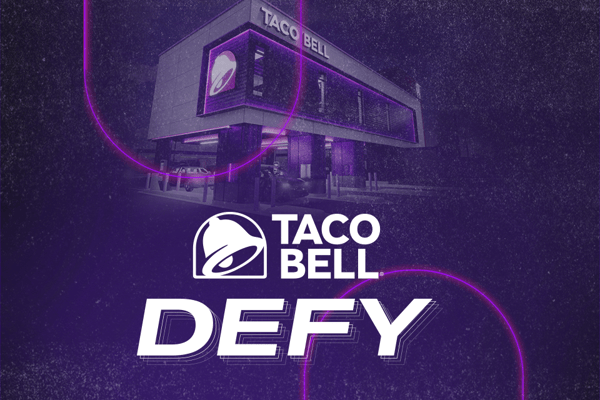 Defying Expectations. Redefining Possibilities.
Taco Bell Defy™ is here. Download the app to join Taco Bell Rewards and order ahead today. When you get to the restaurant, skip the line and check in with your QR code at any of the three dedicated mobile pickup lanes. Your food will descend via our lift from the kitchen above — and you'll be on your way.
Order Now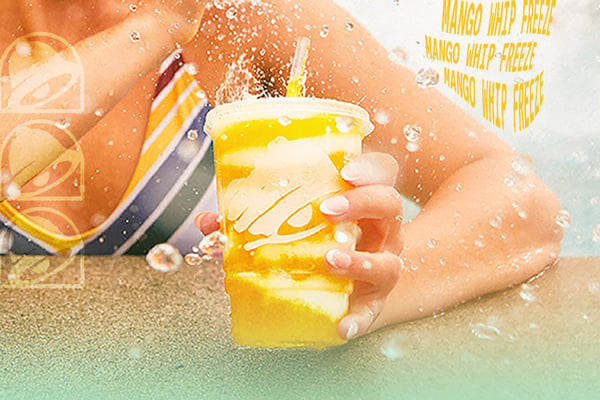 SIP MANGO. CHASE SUNSETS.
Get your summer adventures going with the new Mango Whip Freeze.
Order Now
At participating U.S. Taco Bell® locations for a limited time only, while supplies last. Contact store for hours and participation which vary. Product contains no fruit juice.
About Taco Bell Defy
5931 94th Ave N
Download The App To Order Ahead
Get ready to take everything to new heights — Taco Bell Defy™ is open. Skip the line and experience a whole new way to pick up your order with three dedicated mobile pickup lanes. Just check-in via QR code, watch as we defy gravity with a lift that sends down your food, and head out with your order.
We're open early for breakfast and open late night for all your midnight cravings. And with several mobile pickup lanes available, you can order ahead and pay on the app, schedule your pickup, and be on your way. We're serving all your favorite menu items, from classic
tacos
and
burritos
, to icons like the
Crunchwrap Supreme®
and the
Cheesy Gordita Crunch
. Our
Cravings Value Menu
features items like the
Beef Melt Burrito
and
Cinnamon Twists
, while the
Veggie Cravings Menu
has indulgent vegetarian go-tos like the
Black Bean Chalupa
and
Cheesy Bean and Rice Burrito
. If you're looking for
Mexican-inspired food
close to the Brooklyn Park area, Taco Bell Defy is ready to take things up a notch. Literally. Visit our multi-lane drive-thru and don't forget to order ahead online or from the app. Or, get it delivered right to your door with Taco Bell Delivery.
Order Online Now
Nearby Taco Bell Restaurants
Work With Us at Taco Bell Brooklyn Park