Return to Nav
in Alvarado, TX - 1130 Highway 67 West
Info
7:00 AM
-
2:00 AM
7:00 AM
-
2:00 AM
7:00 AM
-
2:00 AM
7:00 AM
-
2:00 AM
7:30 AM
-
3:00 AM
7:00 AM
-
3:00 AM
7:00 AM
-
2:00 AM
Drive Thru Hours
Day of the Week
Hours
Mon

7:00 AM

-

2:00 AM

Tue

7:00 AM

-

2:00 AM

Wed

7:00 AM

-

2:00 AM

Thu

7:00 AM

-

2:00 AM

Fri

7:30 AM

-

3:00 AM

Sat

7:00 AM

-

3:00 AM

Sun

7:00 AM

-

2:00 AM
Restaurant Hours
Day of the Week
Hours
Mon

7:00 AM

-

2:00 AM

Tue

7:00 AM

-

2:00 AM

Wed

7:00 AM

-

2:00 AM

Thu

7:00 AM

-

2:00 AM

Fri

7:30 AM

-

3:00 AM

Sat

7:00 AM

-

3:00 AM

Sun

7:00 AM

-

2:00 AM
Drive Thru Hours
Day of the Week
Hours
Mon

7:00 AM

-

2:00 AM

Tue

7:00 AM

-

2:00 AM

Wed

7:00 AM

-

2:00 AM

Thu

7:00 AM

-

2:00 AM

Fri

7:30 AM

-

3:00 AM

Sat

7:00 AM

-

3:00 AM

Sun

7:00 AM

-

2:00 AM
Restaurant Hours
Day of the Week
Hours
Mon

7:00 AM

-

2:00 AM

Tue

7:00 AM

-

2:00 AM

Wed

7:00 AM

-

2:00 AM

Thu

7:00 AM

-

2:00 AM

Fri

7:30 AM

-

3:00 AM

Sat

7:00 AM

-

3:00 AM

Sun

7:00 AM

-

2:00 AM
What's Happening Now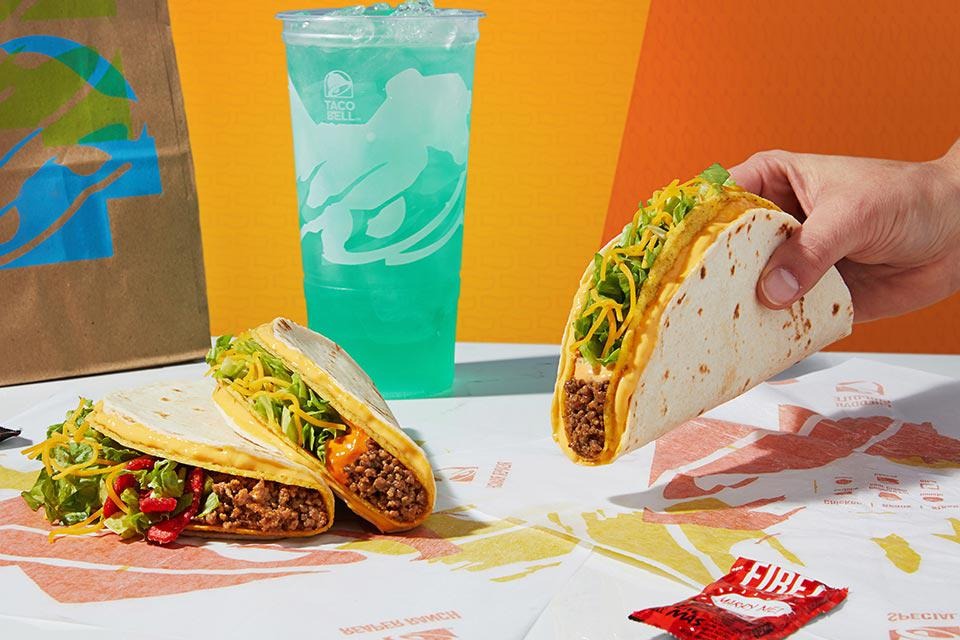 The new $1 Double Stacked Tacos
Three bold flavors to conquer any craving.
Learn More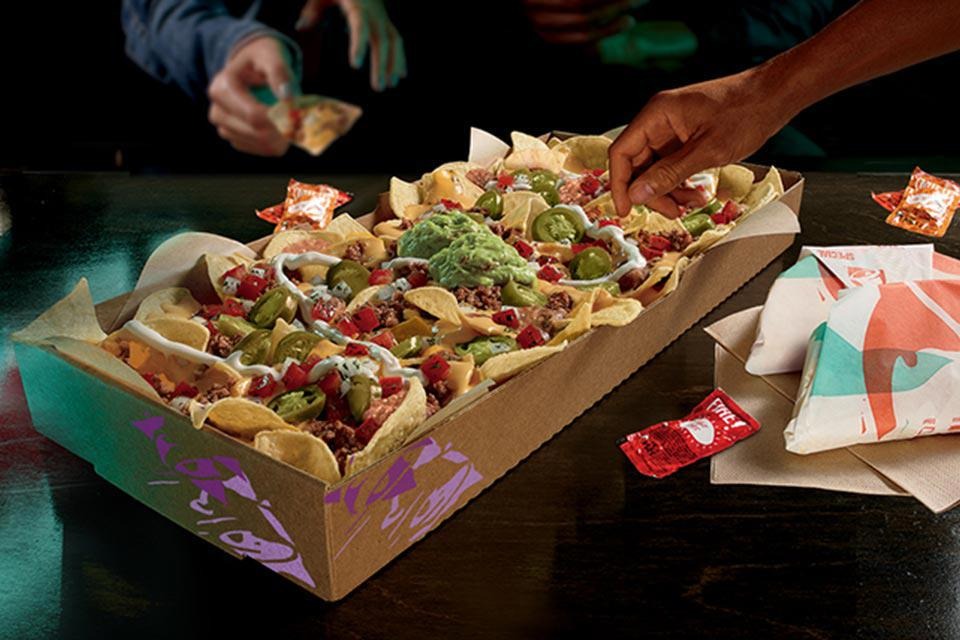 Our New Nachos Party Pack
18" of nachos. Yeah, it's kind of a big deal.
Learn More
About Taco Bell
1130 Highway 67 West
Visit us or order online at Taco Bell in Alvarado, TX
Find your nearby Taco Bell at 1130 Highway 67 West in Alvarado, TX. We are open early with breakfast hours and if you find yourself out and about late at night, you can still order at our
drive-thru
. You can also order online and skip our line inside. We're serving all your favorite menu items, from classic
burritos
and
tacos
, to new favorites like the
Crunchwrap Supreme®
,
Fiesta Taco Salad
, and
Chalupa Supreme
. From breakfast to late night, Taco Bell serves made-to-order and customizable tacos and burritos, vegetarian options, drinks and sweets. Make sure to visit our
Store Locator
to find the Taco Bell® breakfast closest to you. Our Dollar Cravings menu features classics like Cheesy Bean and Rice Burrito, Shredded Chicken Mini Quesadilla, Triple Layer Nachos, and breakfast favorites like Cinnabon Delights®. If you're looking for a delicious choice for
mexican inspired food
or
fast food
close to the Alvarado-area, Taco Bell is nearby! So come inside or visit our
drive-thru
at this Alvarado Taco Bell location.
Order Online from Taco Bell Alvarado, TX
Work With Us at Taco Bell Alvarado
Start with Us, Stay with Us

We believe in helping our employees get more out of life. Whether you want to start with us for a year or stay with us for life, we feel it's our responsibility to make sure we're offering benefits and programs that create innovators and leaders for our communities inside and out of our restaurants. We strive to live this out through teamwork, exciting new products, and many career opportunities. What are you waiting for? Kick start your career, we are hiring at your local Taco Bell, fill out an online application and help bring joy (and tacos) to the masses!
Nearby Taco Bell Restaurants