Return to Nav
Breakfast Burritos & More&nbsp
TACO BELL BREAKFAST
Taco Bell is a great option for breakfast, especially if you're looking for breakfast burritos. Our breakfast options include a variety of Toasted Breakfast Burritos, Combo Meals and tasty vegetarian options. Tired of your local breakfast spot? Change it up and try Taco Bell. Use our Store Locator below to find breakfast near you.
STORE LOCATOR - FIND RESTAURANTS NEAR ME FOR BREAKFAST
Search by City, State, or Zip
Use our store locator to find Taco Bell restaurants near you for breakfast.
Products & FAQs
Breakfast Burritos & More
1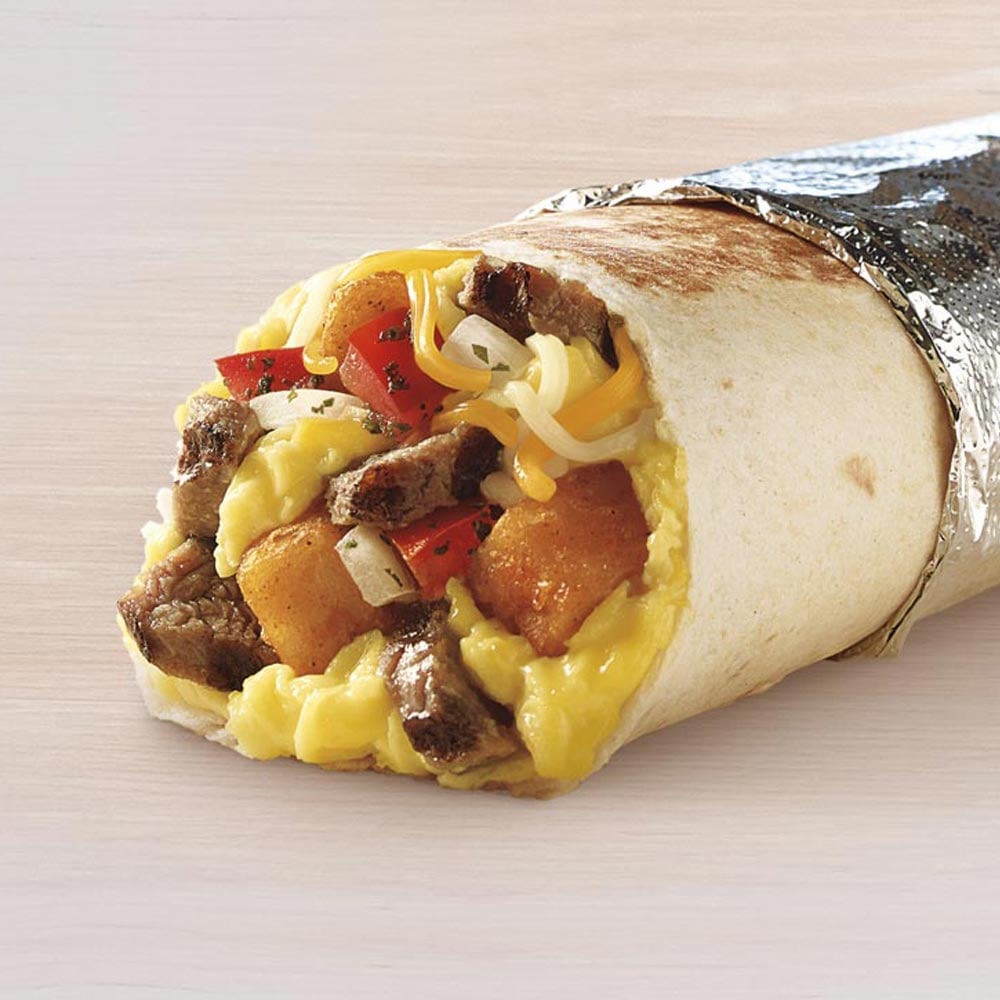 Grande Toasted Breakfast Burrito
A warm flour tortilla filled with grilled and marinated steak, fluffy eggs, 3 cheeses, potatoes and pico de gallo all toasted to perfection.
What are Taco Bell's Breakfast Hours?
1
Taco Bell's breakfast hours are typically from between 07:00 a.m. and 11:00 a.m.
What breakfast burritos does Taco Bell serve?
1
We serve a variety of different breakfast burritos, such as the Grande Toasted Breakfast Burrito With Steak, the Hash Brown Toasted Breakfast Burrito and a number of burrito combos.
What is on the Taco Bell Breakfast Menu?
1
You can find our breakfast menu here.
Is Taco Bell Open for Breakfast?
1
Taco Bell's breakfast menu is currently available at select locations only. Use our store locator above to find out if your local Taco Bell is open for breakfast.