Return to Nav
in Pikeville, KY - 384 S Mayo Trail
Info
7:00 AM
-
3:00 AM
7:00 AM
-
3:00 AM
7:00 AM
-
3:00 AM
7:00 AM
-
3:00 AM
7:00 AM
-
3:00 AM
7:00 AM
-
3:00 AM
7:00 AM
-
3:00 AM
Drive-Thru Hours
Day of the Week
Hours
Mon

7:00 AM

-

3:00 AM

Tue

7:00 AM

-

3:00 AM

Wed

7:00 AM

-

3:00 AM

Thu

7:00 AM

-

3:00 AM

Fri

7:00 AM

-

3:00 AM

Sat

7:00 AM

-

3:00 AM

Sun

7:00 AM

-

3:00 AM
Dine-In Hours
Day of the Week
Hours
Mon

9:00 AM

-

10:00 PM

Tue

9:00 AM

-

10:00 PM

Wed

9:00 AM

-

10:00 PM

Thu

9:00 AM

-

10:00 PM

Fri

9:00 AM

-

10:00 PM

Sat

9:00 AM

-

10:00 PM

Sun

9:00 AM

-

10:00 PM
Drive-Thru Hours
Day of the Week
Hours
Mon

7:00 AM

-

3:00 AM

Tue

7:00 AM

-

3:00 AM

Wed

7:00 AM

-

3:00 AM

Thu

7:00 AM

-

3:00 AM

Fri

7:00 AM

-

3:00 AM

Sat

7:00 AM

-

3:00 AM

Sun

7:00 AM

-

3:00 AM
Dine-In Hours
Day of the Week
Hours
Mon

9:00 AM

-

10:00 PM

Tue

9:00 AM

-

10:00 PM

Wed

9:00 AM

-

10:00 PM

Thu

9:00 AM

-

10:00 PM

Fri

9:00 AM

-

10:00 PM

Sat

9:00 AM

-

10:00 PM

Sun

9:00 AM

-

10:00 PM
What's Happening Now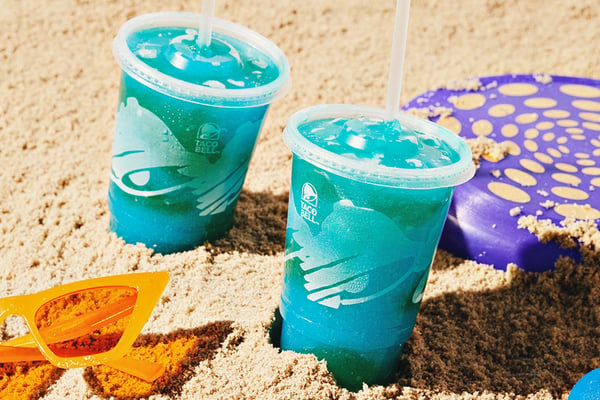 FLAVOR ON THE FORECAST
Tangy pineapple, mango, and lime flavors? That's our idea of paradise. Try it in our Blue Rasberry or Wild Cherry Breeze.
ORDER NOW
At participating U.S. Taco Bell® locations for a limited time only, while supplies last. Contact local restaurant for hours and participation, which vary.
About Taco Bell
384 S Mayo Trail
Visit Us or Order Online at Taco Bell in Pikeville, KY
Order Online Now
Nearby Taco Bell Restaurants
Work With Us at Taco Bell Pikeville
Start With Us, Stay With Us
We believe in helping our employees get more out of life. Whether you want to work with us for a year or work with us for life, we feel it's our responsibility to make sure we're offering benefits and programs that create leaders for our communities inside and out of our restaurants. What are you waiting for? Kick start your career and fill out an online application today.